I set out to create a unique and fun Football party that even the little fans could enjoy, and our Li'l Rookie's Superbowl Bash was a hit with kids of all ages.
The Hand Drawn Chalkboard Print framed with a rustic wooden frame added a bit of contrast to the bold green covering the desert table and added a touch of old school Football, when plays were written out on the chalk boards.
Cup wraps were designed to look like footballs, and straws were topped with "Go Team" Flags.
Even the food labels have a bit of the football chalkboard element brought in.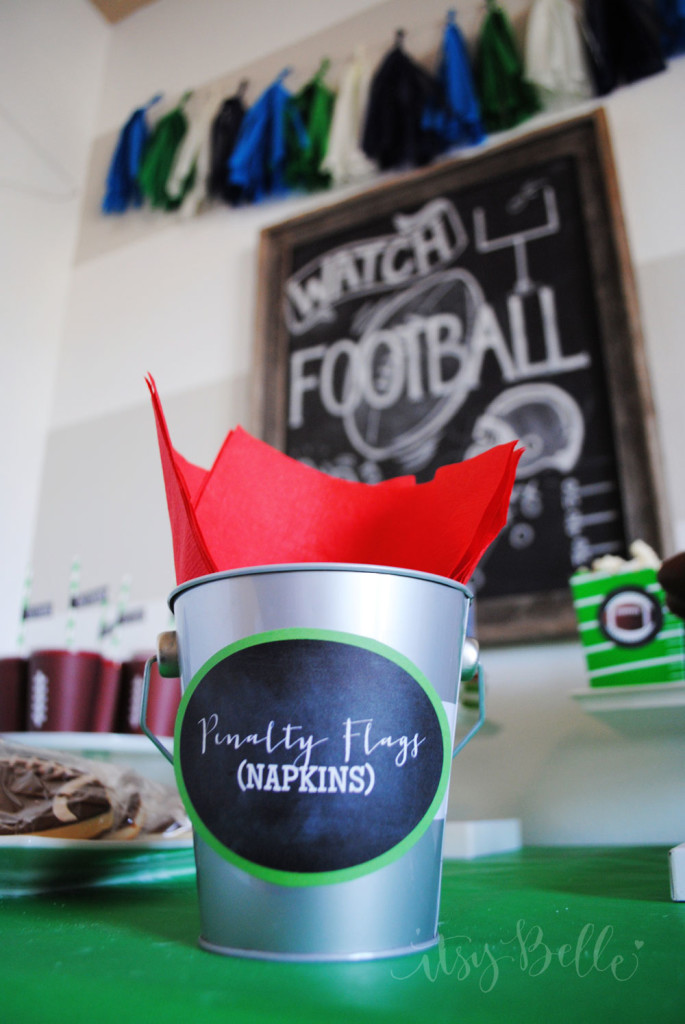 Red Napkins served as Penalty Flags which were fun for any of our guests who were out-of-bounds and Foam Fingers were provided for fun for everyone.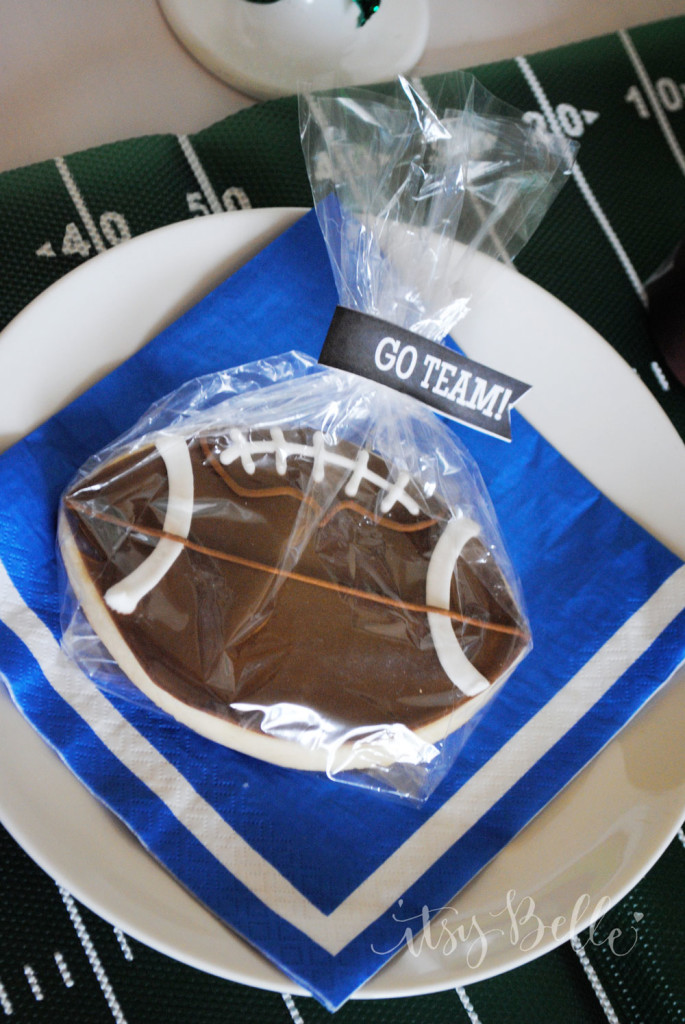 The Li'l Rookies had a table all to their own and enjoyed coloring pages when they weren't watching the game.
Of course, from Pre-game Popcorn to the Touch-Down cookies, we had plenty of tasty treats for all guests to enjoy!
Even the kid's attire matched our theme perfectly right down to the girl's cute leg warmers and hair clips, while Dad rocked his "Fantasy Football Champion" T-shirt.
Football Helmet pops and cute Football Player & Cheerleader candy pops went home with guests as party favors. All in all, our event was a touchdown for Football Fans!
Event Credits:
Invitation, Printables & Event Styling by Itsy Belle Studio
Football Hair Clips by Hair Clip Holiday
Football Cookies by Mrs. Cookie Bakes
Football Cake Pops by Sweet Mama Cake Pops
Popcorn Boxes from Party Surpirse
Coasters by Impulsive Creativity
Legwarmers by KloKlo's Boutique
Tassel Garland by Sucre + Confetti
Football Helmet Pops by Tralee's Treats
Fantasy Football Legend Tshirt by Pixel Guppy
Football Player and Cheerleader Lollipops by Castle Rock Chocolates