I am so excited to share our Little Lamb's Vintage Girl Birthday Party with you! It was certainly a labor of love with months of planning, crafting and painting involved. As well as so many generous and talented contributors! This is hands-down one of my favorite events to date. Filled with so many small details, I hope that my little daughter will look back some day and see how much love went into the planning her 4th Birthday for her. And I hope you all love the results as much as we did!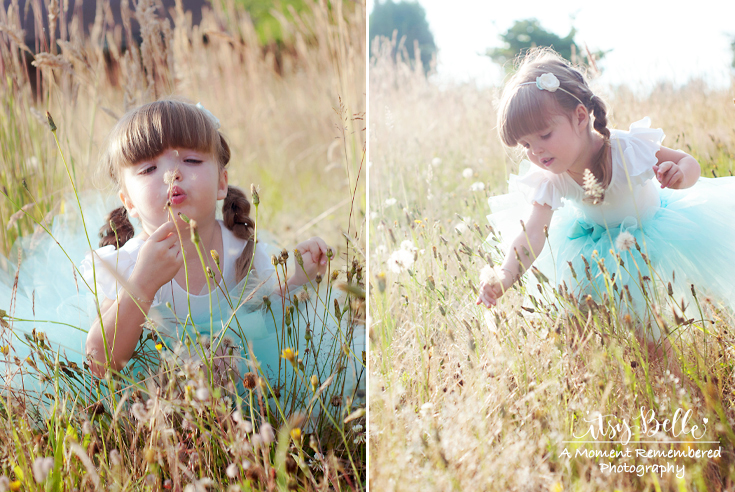 My daughter Annabelle is one of those people that lights up the entire room. She brings joy wherever she goes with her friendly personality, tiny little voice, constant singing and love for everyone. She hugs without discrimination and asks everyone she meets their name and then promptly informs them "I'm Annabellie!" She loves blowing bubbles, balloons, swinging at the park, making wishes on "wishing flowers" and singing 'Mary Had A Little Lamb'. In fact – she loves singing 'Mary Had A Little Lamb' so much, I can't think of a single day that has gone by in the past 6 months where I haven't heard her singing it. I really shouldn't have been at all surprised when I asked her what she wanted to do for her birthday that she replied "a Mary Had A Little Lamb Party!".  And while most 3-years-old's party ideas change with every whim, she remained constant in her answer month after month. And so the vision for her sweet, girly, Little Lamb 4th Birthday party came to me every time I heard her sing her favorite little song.
I started by designing the vintage inspired Little Lamb Invitation and from there the rest of the party fell into place.
These balloons were perfect on so many levels! What little kid doesn't love balloons? And what could be better than these beautiful 36″ balloons with gorgeous tassels by One Stylish Party. They are so pretty this mom didn't think twice about including balloons in the event decor! I especially love the confetti filled one. Just adds that extra little something don't you think? And we got the fun of confetti without having to clean it up! ha!
I had a vision of a soft little flower caplet and my talented friend LaRae of Twinkle Pink Couture brought it to life perfectly!  and Annabelle's beautiful two tier aqua Tutu was custom created by the fabulous Kristal of Atutudes.  Annabelle and her best friend were dressed so sweetly for the occasion and I knew there couldn't be a more fitting location for little lambs than this beautiful summer field just off her grandparent's yard.
I wanted her party to be beautiful, girly, and sweet – just like her. I wanted every small detail thought out from painting my grandmother's chairs (see our painting post here) and a dresser to match the color palette, to including Lamb's Ear in the floral arrangements to fit our theme.
Piled with treats and eye candy, I designed the dessert table to be the focal point of the party. The ruffled tablecloth by Vanessa Grant Events was on top of my "must have" list. I created the silk flower & ribbon swag to just add a little something to make it perfect.
Beautiful fondant flowers adorned the Naked Cake and Brownie Pops by Evie and Mallow.
The Naked cake was actually supposed to be a buttercream ruffle cake but the heat kept the icing melting right off the cake every time I would try to decorate it. So this was my Plan B but it worked out.
I found these charming Martha Stewart Favor Boxes on clearance, added ribbon bows and attached our Little Lamb Thank You Tags for the little guests to fill with sweets to take home. A Sweet banner tag tells guests to help themselves!
The cream cheese frosted vanilla cupcakes I made were delicous even if the icing was a bit melted. 
of course I had to have chocolate cupcakes as well! I I dipped the cupcakes in chocolate melts to get my faux melted fondant icing look. It didn't look as smooth as I hoped but there's always a learning curve and  was excited to try my hand at some pretty fondant flowers anyway.
I adore how the LIttle Lamb Banner turned out! It couldn't have been sweeter! Jaclyn of Peckled was nice enough to send us these beautiful pinwheel banners of which I added our printable banner to the front and glittered in gold! This was easily one of my favorite pieces at the party. It fit perfectly on our vintage dresser we repainted with Annie Sloan Chalk Paint just for the event!
This cute little lamb I found at a local antique store was perfect to hold the vintage striped straws from Pretty my Party. Mason Jars served as drinking glasses.
Another of my favorite details were the lovely Pom Chair backs created by Debra of Titi's Tutus. They were so beautiful!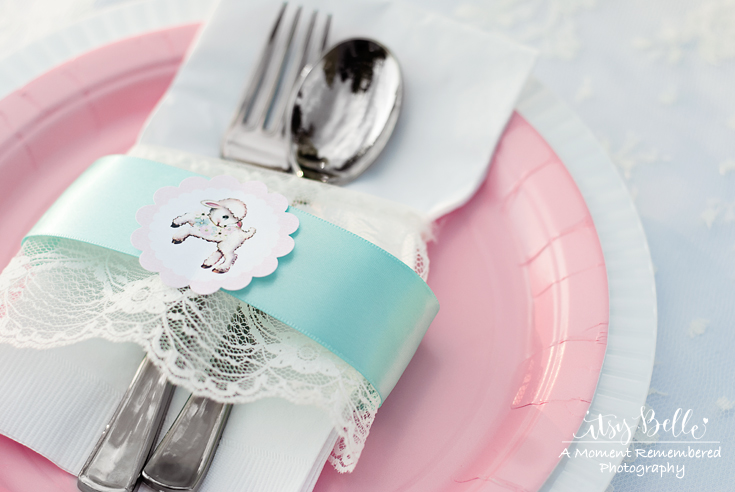 I arranged the flowers provided by Peace and Love Florist in a lovely vintage compote (available locally in our rental section.)
Photos of Annabelle showed her growing up right before our eyes while the chalk board "All About Me"art print displayed some of her favorite things and funny quotes for us to remember. I printed the chalk board file as a poster board rather inexpensively at Costco and it now is part of her bedroom decor.
Crepe paper pink and white ruffles covered our handmade number 4 Pinata that I labored over for hours and the sweet coordinating JP Alexander Events  wreathe.
Sweet little white chocolate Lambs by Autumn Lynn's Chocolate Sins sat atop a cake stand I hand made from a plate and candlestick.
How sweet are the little Lamb Rocking Chair Favor boxes (perfect to fit a mini cupcake!) and Pom Spoons?! And mason jars make another appearance with these Aqua Vintage finds serving as flower vases.
Annabelle opened her gifts seated at a lace covered kids table, chair complete with another version of Titi's Tutus Pom Chair backs. Our Little Lamb Party Circles work for cupcake toppers, napkin rings, decor and gift tags a like!
The party circles also served to decorate our handmade paper fans. It was over 80 degrees the day of the party so we invited guests to "Cool Down in two shakes of a lambs tale" with these cute lace paper fans.
(image Hollie Renner Photography)
I can't thank enough all our talented party friends who contributed to my daughter's party. You all helped make her birthday dreams come true with your beautiful work and creativity. Thank you so much!
Party Credits:
Printables, Party Styling, and Sweets by Itsy Belle
Aqua Two Tiered Tutu by Kristal of Atutudes
Photography by Angela of A Moment Remembered Photography
Tulle Chair Back Poms & Pom Spoons by Debra of Titi's Tutus
Pinwheel Banners & Tulle/Burlap Pom from Jaclyn at Peckled
Confetti Balloons & Tassels Tara at One Stylish Party
Flowers from Allyson at Peace and Love Florist
Cake & Cake Pop Sugar Flowers by Evie and Mallow
Lamb Chocolates by Autumn Lynn's Chocolate Sins
Table Cloth from Vanessa Grant Events
Crepe Paper Wreath by Pamela of JP Alexander Events
Little Lamb Rocking Chair 2×2″ Favor Boxes by Buttercream Dreams
French Macarons by Christinana Macarons
Flower Head band from Maisy's  Boutique
Striped Vintage Straws from Pretty My Party
and Thank you Hollie Renner Photography!