We recently had the oppurtunity to style this fun retro Sweets & Soda Shoppe dessert table for a client's Graduation Party. The family served Root Beer floats from a Root Beer keg and they wanted to incorporate Root Beer Floats into the design of their dessert table, along with the colors of the college their graduate would be attending this fall – silver and purple.
I created the chocolate cupcakes to look like tiny Root Beer Floats by scooping chilled buttercream icing with a small scoop to look like a scoop of Vanilla Ice Cream and adding some vintage paper straws.
The talented Linda of Frog Prince Cake & Cookies created these darling Rootbeer Floats in Mugs (complete with candy straws!) & Bottle Cap Cookies to go with our theme. The Mugs read "Rootin' Good Time" and bottle caps had the graduate's name & class year.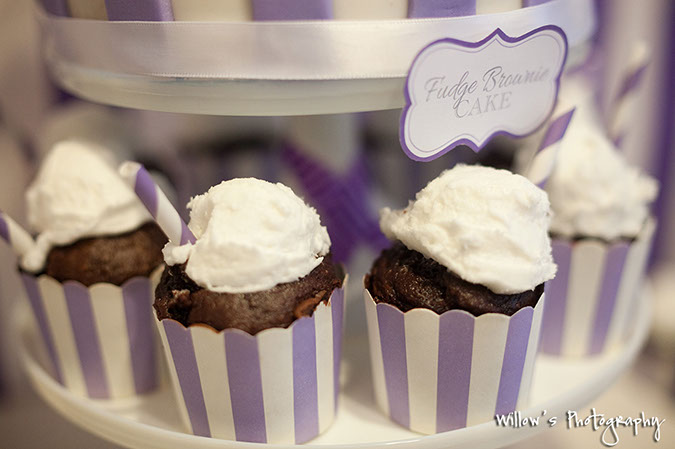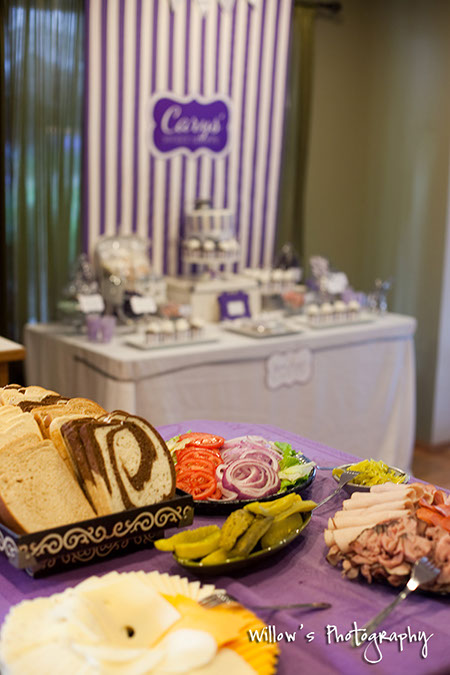 Guests were given water bottles with matching labels along to keep them cool along with their Root Beer Floats.
Hope this dessert table gives you some sweet inspiration.
VENDORS:
Styling, Printables, Cake & Cupcakes by Itsy Belle
Sugar Cookies by Frog Prince Cake & Cookies
Photography by Willow's Photography
Straws & Baking Cups from Bona Ceri