Something wicked this way comes… wickedly cute that is! Our Wickedly Cute Kid's Halloween Party shoot is sure to bring a little sparkle to your day with tons of inspiration and holiday ideas.
How do you throw a witch themed bash when your attendees are more sweet than wicked? Make it wickedly sweet with lots of glitter and witchy treats!  We created this party for the debut issue of Carousel Party Magazine.. and I have to say, the magazine turned out soo beautiful! It was our first Magazine spread and I was so honored to be featured amongst some of the most talented party ladies in the business. If you haven't already checked out the online issue you should! If you're a party stalkers enthusiast like me, you can even purchase a printed copy! So worth it for all the inspiration & eye candy!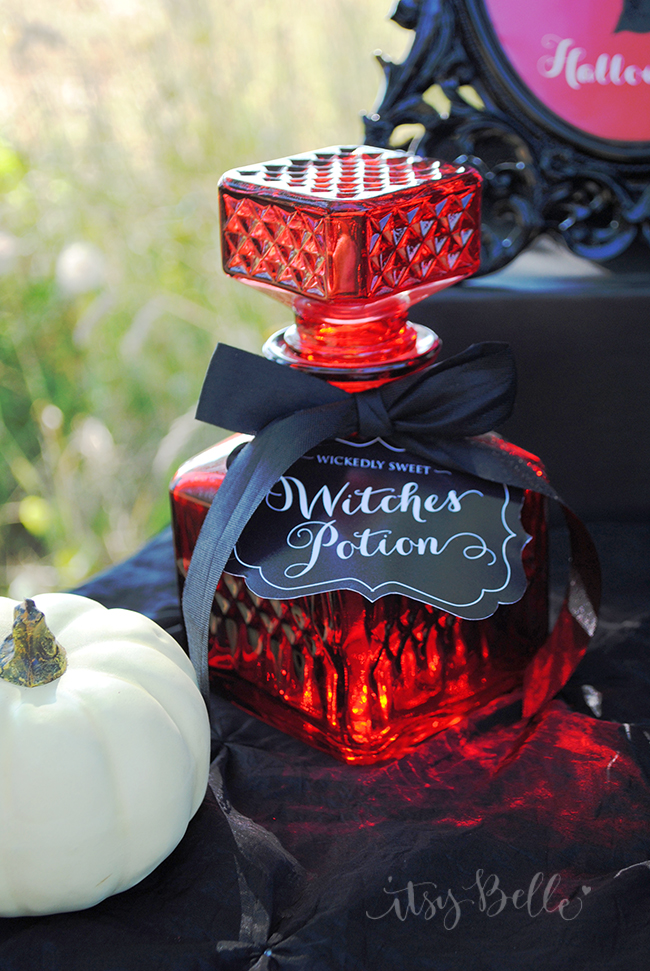 A Great DIY treat: Apples dipped in Wilton Candy Melts and rolled in Red Sugar Sprinkles.
It's all about the shoes when you're a wicked witch am I right? The Ruby Red classics brought inspiration throughout to treats and wardrobe. We even went ruby with our beautiful new cake stand (I just couldn't resist!).
A little reminiscent of the Wizard of Oz these little witch legs sticking out of a cupcake crack me up. A simple DIY cupcake topper with paper straws and glitter cardstock.
See more photos from this Wickedly Cute Witch Bash in Carousel Party Magazine Issue 1 and enjoy the free printable party circles!
Want they entire printable Party Collection? Buy the entire set in our paperie.
Credits
Styling, Printables, Sweets & Photography by Itsy Belle
Cake Stands & Vessel available for rent locally in Itsy Belle's Rentals Section