If you didn't already know, Mother's Day is this upcoming weekend and we have a sweet Mom and me spa party to share with you. I loved creating this Mother's Day Spa Party filled with pretty floral and lots of sweets to inspire you to call up your besties and grab your littles to celebrate Motherhood together.
I created a new Vintage Floral Printable collection just for the event.
Moms were welcomed to grab a glass of Champagne or Sparkling Cider and relax.
Each mom and daughter were treated to pretty matching floral robes.
Mom's love is sweet and so was our dessert table with a sign that said "A Mother's Love Never Ends".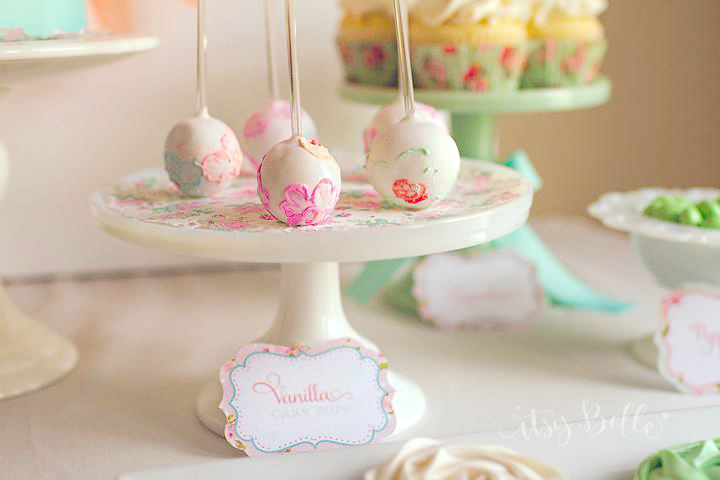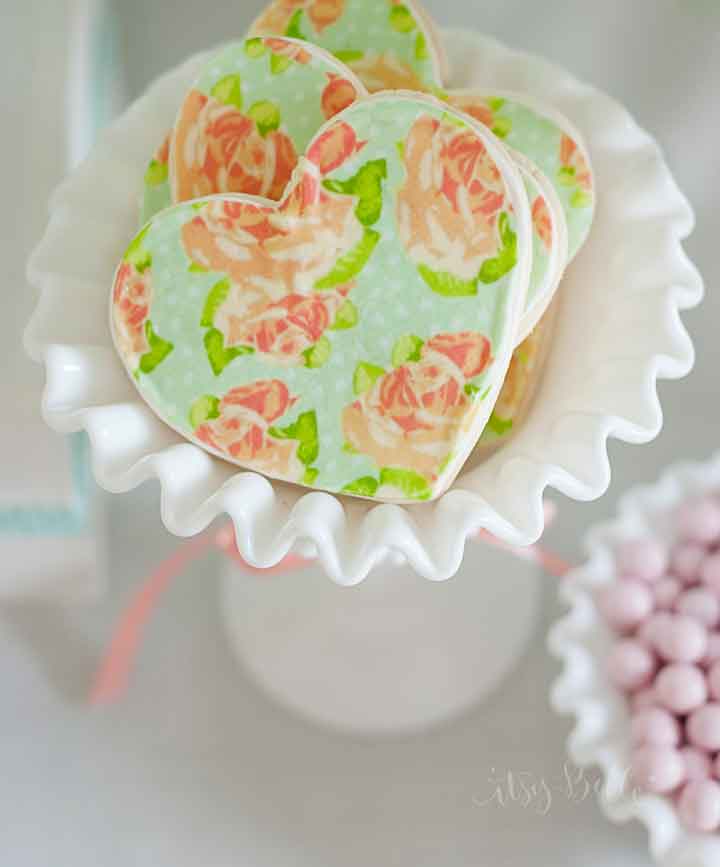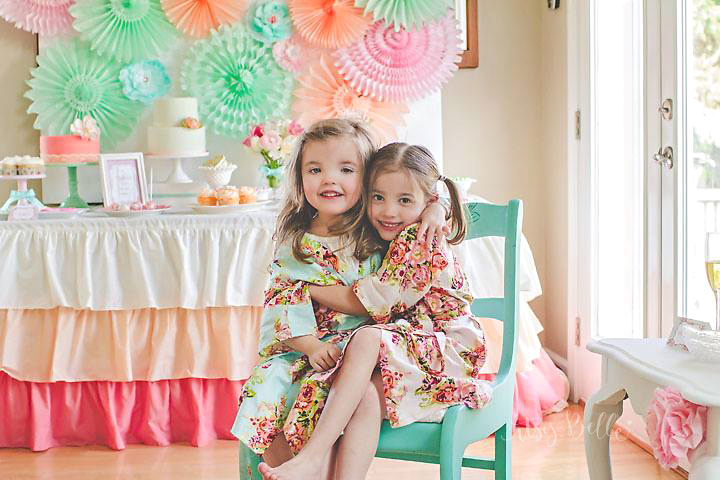 The little girls felt so pretty and grown up in their robes just like their Mom's!
Spa treatments included manicures and pedicures for Mom's and daughters.
Motherhood can be hectic and I don't think I would get through it without my friends. So considering making some time this Mother's Day to sit and relax with your littles and your Mom friends who help you through all the craziness. Maybe you can even convince the kids to paint your toenails for you – there is nothing like a pedicure given by a 3 year old to make you smile!
Party Credits:
Printables available in our Paperie
Party Styling, Cakes & Printables by Itsy Belle
Photography by A Moment Remembered Photography and Hollie Renner Photography
Cookies by Creating Awesomenessity
Ruffle Table cloth by Candy Crush Events
Paper Fans, Floral Doilies from The Sugar Confetti Shop
Crepe Paper Flowers by SK Designs
Cake Pops by The New York Cakepopery, Inc.
Floral Robes by Silk and More
Floral Cupcake Liners from Party Lovely