My kids love Halloween, but some of the scary decorations are just too much for them. So instead of a scary Halloween, I wanted to create a non-spooky party that all of the little guests could enjoy that included fun animals, balloons and sweets! A friendly little pumpkin circus seems to fit the bill perfectly!
My little circus features pumpkins painted like a clown, an elephant and a lion, but you can create any performer you can think of with a pumpkin, paint and paper—it could be anything from the ringmaster to a trained bear. Kids (and adults!) will love to paint the pumpkins to create their own little circus characters! I certainly had fun with these little guys. I used Crafters Acrylic Paint.
Tissue paper fringe is a fun embellishment to add to your painted pumpkins—I used it to create the lion's mane. All you need is tissue paper, scissors and glue and voila!
I used card stock and glue to add ears to my elephant. I turned the pumpkin on its side and using the stem to make for a perfect elephant trunk! Just imagine all the animals you could create with the stem as a nose, beak or trunk!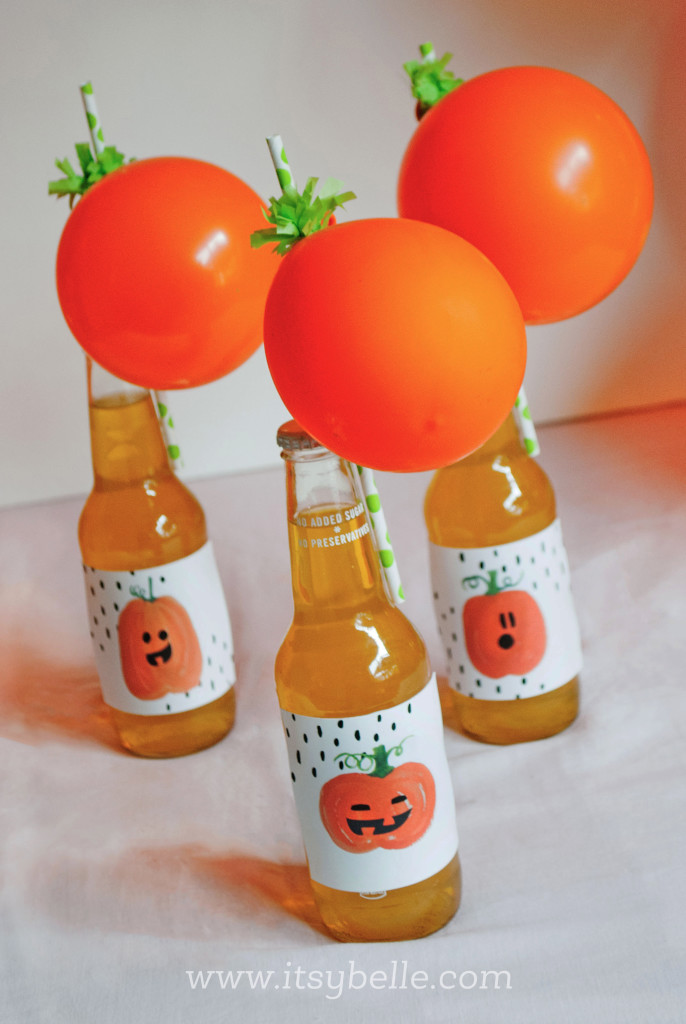 I created these easy pumpkin straws with paper straws, dart balloons and tissue paper. As a bonus, they look adorable when paired with bottles of IZZE Sparkling Clementine. Plus, this sparkling juice contains no added sugar or preservatives for a healthier alternative to soda.
As far as I can tell ALL kids LOVE balloons! And Oriental Trading's balloon arch makes a perfect backdrop to a circus-themed party table. DIY party hats add a fun touch of whimsy for little party guest and pumpkins alike.
And what circus would be complete with out a sweets cart? Circus peanuts and other streatts in mini white popcorn boxes are the perfect touch! You could also do cotton candy or other Circus classics. I redecorated Meri Meri's Sweet Cart to fit our pumpkin circus theme using wash tape and card stock.
Party supplies were provided by Oriental Trading Company.
Printables available in our Etsy Shop.
For more photos you can visit my original post on Project Nusery.
I hope you enjoyed these cute little creations as much as I did. What pumpkin characters would you make? Happy Halloween!